Briefly describe the performance characteristics of high-speed multi-knife paper tube machinery
2023.01.29
In the current packaging industry, we can see a variety of equipment. Especially in recent years, as everyone attaches importance to packaging, various packaging equipment, and packaging materials have emerged one after another. Among them, we often use paper tube machinery. For now, high-speed multi-knife paper tube machinery is mainly used for packaging tea cans, packaging cans, and other products in some industries.
Because this equipment has many advantages at the same time, it is widely used in the market. Do you know what are the excellent features of this high-speed multi-knife paper tube machine? In general, its main advantages can be summarized in the following three aspects.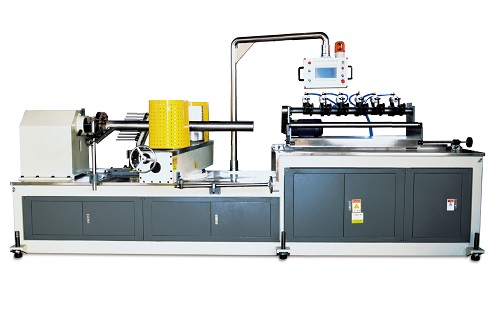 First, in actual operation, this high-speed multi-knife paper tube machine can perform automatic cutting operations. In other words, the staff can realize the high-speed operation of the equipment only by controlling the computer without manual operation. Such a working method is not only safer and more reliable but also can ensure the quality of the product, while also ensuring the safety of the operators. However, when operating, it must be implemented in accordance with specific specifications.
Second, when using this high-speed multi-knife paper tube machine, if there is a paper shortage problem, the equipment will automatically stop working. This function can prevent the device from doing too much useless work and save resources.
Thirdly, in comparison, this high-speed multi-knife paper tube machine has a sharper edge, so it can be formed only once. This can better improve production efficiency and reduce costs. For example, the fresh-keeping film used in packaging elevators is made using this equipment.
It should be noted that during the operation of the high-speed multi-knife paper tube machine, the staff should pay attention to the operation status of the equipment, and regularly maintain the equipment to keep it in the best operating condition as much as possible.