Description
The paper lunch box-making machine is a kind of mechanical equipment used to make paper lunch boxes. The paper lunch box forming machine adopts advanced technology and an automation system, which can produce a large number of lunch boxes in a short time. Its design and features are designed to increase the productivity and quality of lunch boxes while reducing labor costs and environmental impact. This is very beneficial for restaurants, fast food restaurants, and other establishments that require a large number of meal boxes.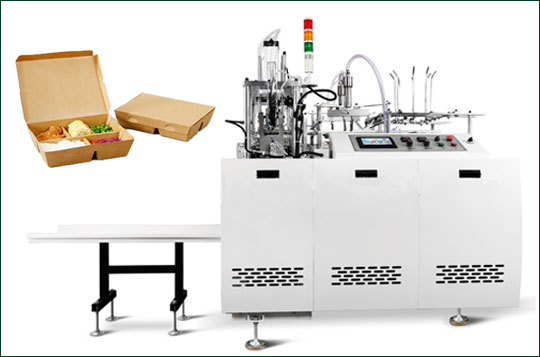 Paper Lunch Box Making Machine Advantages
1. The hot wind blow from the heating tube, which makes the PE-coated papers stick together more tightly.
2. Besides the mechanical system, the machine on one line produces very fluently: paper feeding, heating, forming, pulling out, and collecting heating. So the machine speed can double.
3. The CHJ-D Paper lunch box forming machine is controlled by a mechanical system, with no need air compressor. It saves our customers at least 6 KW of power when the machine is running.
Lunch Box-Making Machine Features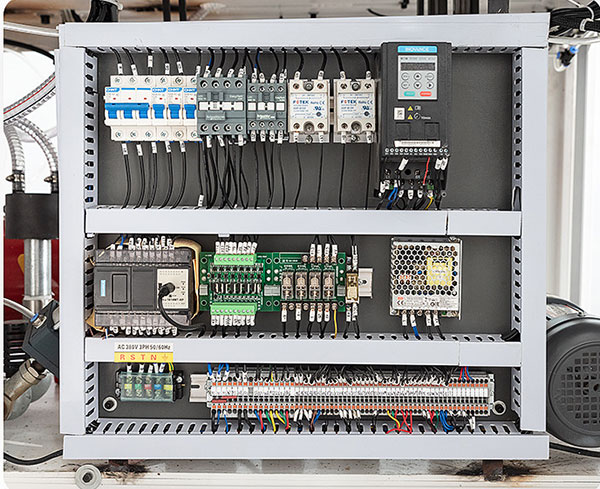 Electronic control system brand accessories
High stability innovative PLC control system and Schneider brand electrical components, reliable quality, and easy maintenance;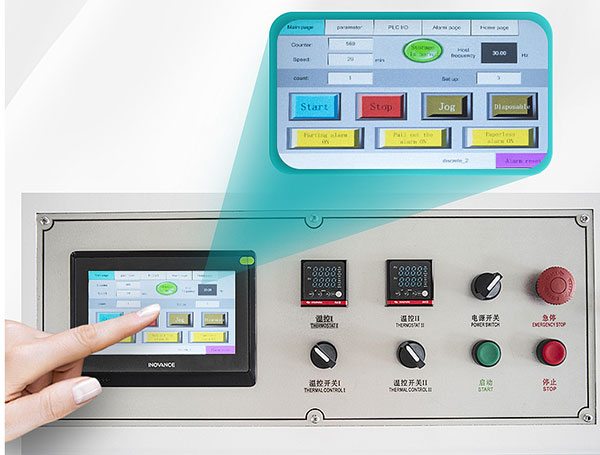 Smart touchscreen operation is simple and convenient
Using PLC controller, touch screen. All working parameters can be set on the control panel, which is convenient for parameter setting and adjustment;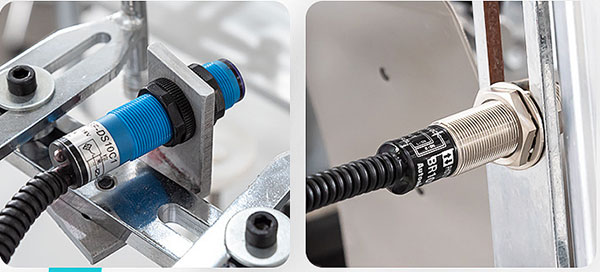 Manipulator design
With the use of manipulators, the picking accuracy of finished cartons is higher, and the cartons can be correctly unloaded into the collection and storage unit;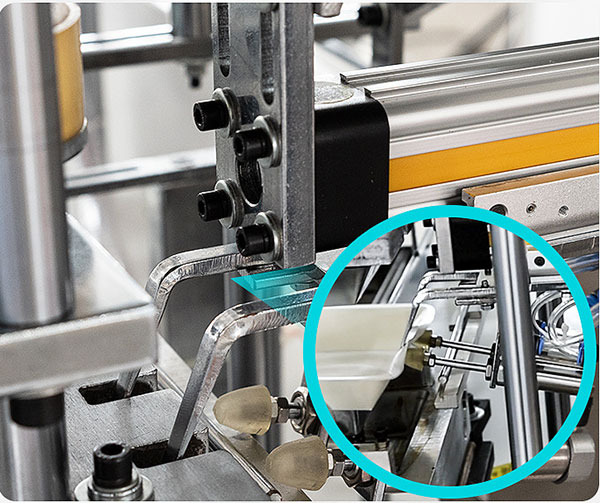 Sensor Fault Self-Test
Automatic detection of sensor failure, it will automatically stop working when there is a failure, which greatly improves safety, and the error information will be displayed on the PLC touch screen;
Lunch Box Forming Machine Technical Specification
Type
CHJ-D 60
CHJ-D 120
Max Forming Depth
60mm
120mm
Production capacity
30-45pcs/min
30-40 pcs/min
Suitable Material:
200–400g/m2

single or double PE-coated paper

Total Power:
4KW
6KW
Total Weight:
1250KGS
1750KGS
Overall Dimension:
2200 x1100×1700 mm
2800 x1100×1700 mm
power source
380V 50HZ
Here is the paper lunch box-making machine youtube video of the paper lunch box manufacturing process for your reference!!
Meal Box-Making Machine Details
1. Hot air generator
Stable heating, good sealing quality, no leakage;
2. powerful generator
Faster speed, more stable;
3. High-quality cam
Stronger and more durable;
4. Blower and air tank
Hot air source, more conducive to carton sealing;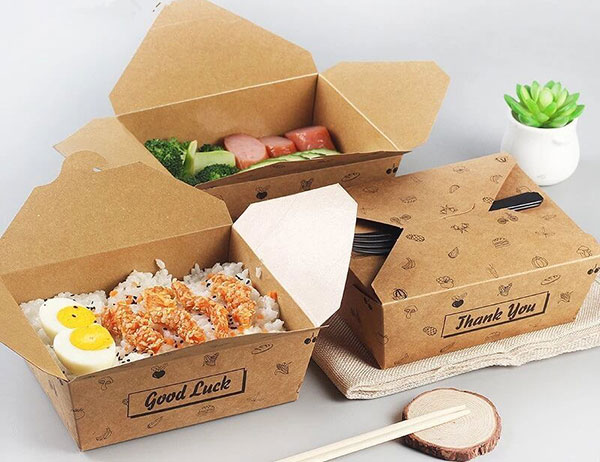 In a word, the paper lunch box forming machine is a kind of efficient, high-quality, and environmentally friendly mechanical equipment. It can not only improve the production efficiency and quality of lunch boxes but also reduce labor costs and environmental impact. With the continuous development of the catering industry, the paper lunch box forming machine will be more widely used in the future.