Description
The automatic carton erecting forming machine directly forms the three-dimensional paper by stamping, it not only can hold solid or liquid food but also subtracts the action of opening the lunch box processed by the traditional box-gluing machine, but also greatly shortens the food boxing time and satisfies the environmental protection, sanitation, sealing, and fast circulation and other fast food requirements for packaging boxes. The carton-forming machine conforms to "CE" certification and also has the features of accurate and stable transmission, high production efficiency, and a small footprint.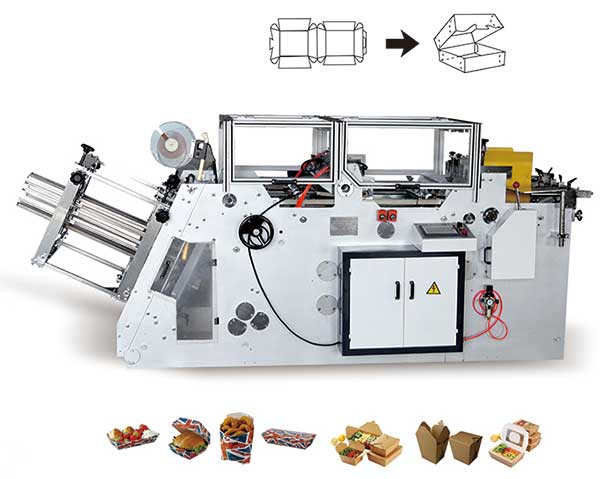 On the same machine, more than 10 different types and specifications of lunch boxes, French fries boxes, three-dimensional boxes, hamburger boxes, and other products can be manufactured just by changing the mold.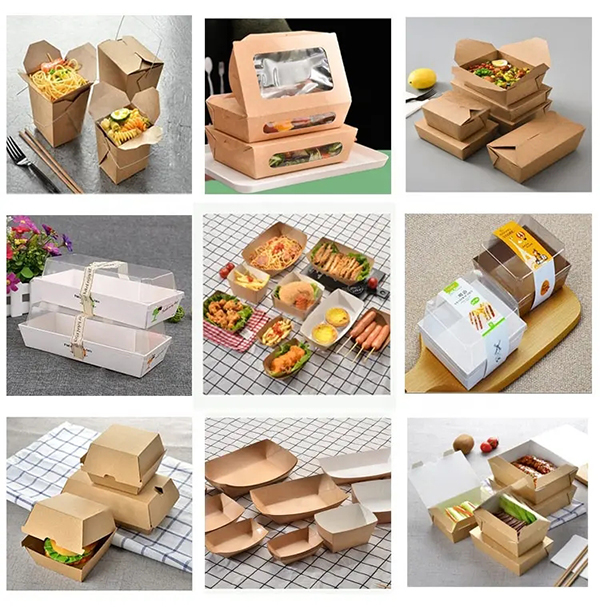 Carton Forming Machine Advantages
Height adjustable;
Strong and strong;
Thickened fuselage;
High work productivity;
Fast box making/wide range;
Simple design, easy operation;
The large motor delivers smoothly;
High configuration of electrical components;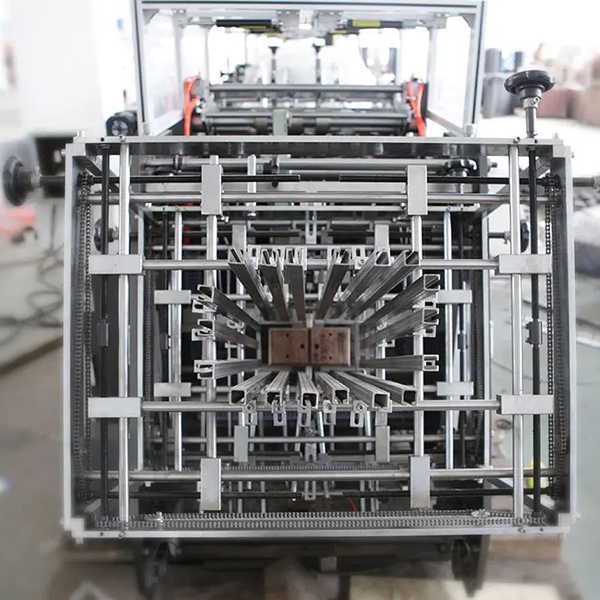 HBJ-D800 Carton Erecting Machine Parameter
Type
HBJ-D800
HBJ-D1200
HBJ-D2000
Production capacity
50-180 pcs/min
80-320pcs/min
100-300 pcs/min
Suitable Material:
200-600g/m2 card paper, PE coated paper, kraft paper, corrugated paper
Length:
L100-450mm,degree:5°-40°

L100-450mm,degree:5°-40°
L100-450mm, degree:5°-40°
Width:
100-600mm
W100-400mm
B100-600mm
Hight:
15-200mm
H15-200mm
H15-200mm
Total Power:
5KW
6.25KW
3KW
Total Weight:
1.8T
2.8T
2.2T
Overall Dimension:
3600 x1400 x 1700 mm
3600 x 1850 x 1700 mm
2300 x2200 x 2100 mm
power source:
380V /220V  50HZ
380V 50HZ
380V 50HZ
Here is the paper carton erecting forming machine youtube video working process in our factory for your reference!!
HBJ-D800 Carton Erecting Machine Features
Carton forming
It can be adjusted according to different carton styles and sizes to produce various types of cartons;
PLC+ man-machine interface screen control
Complete the packaging processes such as carton output, paper feeding, gluing, forming, and collection at one time;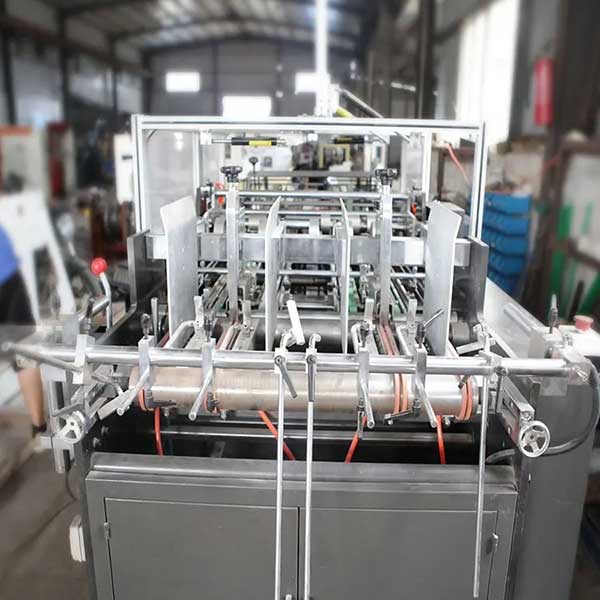 Carton rack
The stainless steel tube collection method is adopted, and the paper feeding can be replenished at any time without stopping;
Touch screen control panel
Graphical interface, easy to operate, convenient to adjust parameters and settings, saving manpower and material resources;
Electrical components
The high-power motor, strong power, large bearing capacity, fast and stable operation and transmission, and accurate control;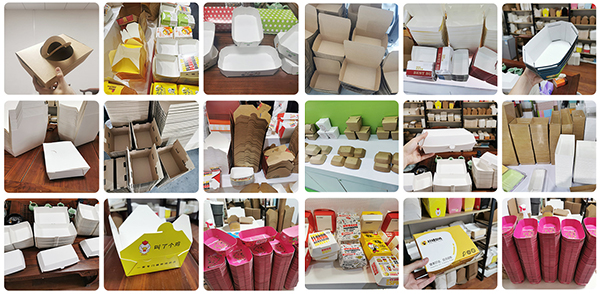 If you also have any carton or box shape forming requests, welcome to contact us freely to send us your carton or box shape pics and W*X*H parameters, and we can recommend the suitable carton erecting forming machine types according to your specific request and send you the 100% free quotation online!!