Description
The JYD-H40 paper edge protector machine can produce a paper corner protector with bobbin paper and kraft cardboard, and the two ends are smooth and flat, without obvious burrs, and perpendicular to each other. The produced paper corner protector has a width of 25-100mm and a thickness of 2-8mm, which is used to strengthen the corners of packaging cartons.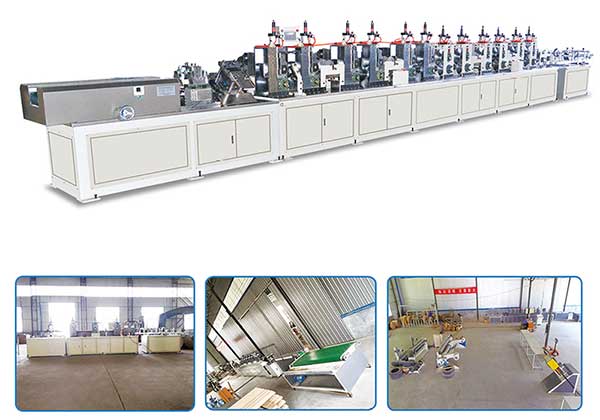 Paper corners are also called paper channel steel, paper corners, corner boards, corner strips, paper angle irons, paper corner strips, corner cardboard, edge-wrapping boards, corner paper, and paper angle steel, and are widely used in electronic appliances, high-tech products, furniture, and other products packaging and transportation.
Paper Edge Protector Machine Advantages
1. Eight sets of pressure rollers;
2. The maximum speed can reach 40 m/min;
3. Servo tracking cutting, any order length can be set;
4. There are four types of JYD-H40 High speed CNC angle protector machine, corner protectors + punching (flushing or ring), corner + flat, and corner + punching (flushing or ring) + flat.
Here is the paper edge protector machine youtube video working process in our factory for your reference!!
JYD-H40 CNC Paper Edge Protector Parameter
Technical parameter
Paper Angle Protection Specification
Wide20-100mm
The thickness of the plate
Long50-9000mm
Control  method
Thick2-8mm
Production speed
0-40m/min
paper layers
12layers
Forming roller
8 groups
way to control
Frequency
Cut off method
Automatic CNC cutting
Number of operators
1-2
total weight
4590kg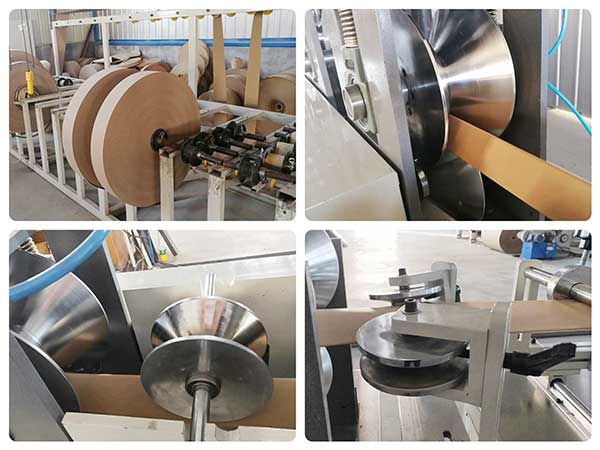 Angle Protector Machine Features
1. This angle protector machine has a wide range of requirements for paper specifications;
2. Imported servo system, hydraulic cutting device, high cutting precision, can cut with multiple knives;
3. The product specification can be set arbitrarily, and the specification change is convenient and quick;
4. A variety of gluing methods are optional for users, with a controllable heating system, even gluing and smooth wrapping;
5. The operation of the man-machine interface is simple and convenient, and only 2-3 people are needed for the whole machine;
6. Eight sets of cylinder pressures are used to control the synchronous pressure rollers to ensure uniform speed and pressure, effectively avoiding wrinkles and damage to facial tissue;