Description
The high-speed cardboard papaer edge protector machine adopts advanced CNC technology, which can automatically complete the processing of paper corner protectors, greatly improving production efficiency. It has the features of high efficiency, accuracy and reliability.
Cardboard Edge Protectors Function
1. Easy to stack and keep the packaging neat;
2. The packaging is flat and the goods will not collapse;
3. Plays a buffering role, making transportation convenient and fast;
4. Strengthen product packaging so that the packaging does not deform;
Here is the paper edge protector machie nyoutube video working process in our factory for your reference!!
JYD-H70 Paper Angle Protector Machine Parameter
Paper Angle Protection Specification
Width
Wide20-100mm
Paper tube thickness
Long50-9000mm
Bend length
Thick2-8mm
Production speed
0-70m/min
paper layers
12layers
Forming roller
12groups
Double roller heating
4groups
way to control
Frequency
Cut off method
Automatic CNC cutting
Number of operators
1-2
total weight
6212kg
Paper Edge Protector Machine Features
1. Servo tracking cutting, any order length can be set;
2. A total of twelve sets of pressure rollers, of which six are servo pressure rollers;
3. JYD-H70 High speed CNC paper angle protector machine the maximum speed can reach 70 m/min;
4. There are two models of the single corner guard, corner guard + punching (punching or ring) to choose from.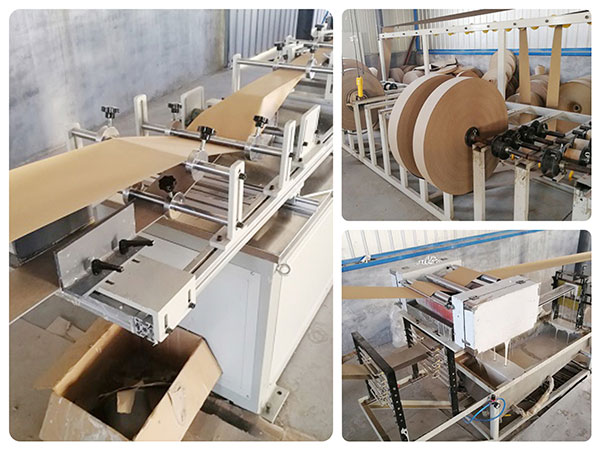 The high-speed  cardboard papaer edge protector machine is an efficient, precise and reliable paper processing equipment. Its high-speed processing capabilities, high-precision processing capabilities and reliability make it an ideal choice for paper manufacturers. With the continuous advancement of technology, it is believed that high-speed CNC paper corner protectors will play an increasingly important role in the paper processing industry.