Description
JYD-JG100A automatic paper tube making machine is mainly used for the production of various small inner diameter paper tubes such as tape tubes, printing tubes, leather tubes, and cloth tubes.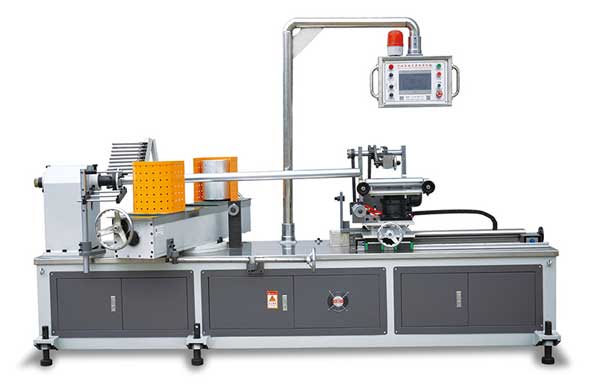 Automatic Paper Tube Making Machine Advantages
1. According to different paper tubes, the coiling speed is between 0-25(m/min);
2. The strength of the paper tube has been greatly improved by the non-resistance two heads;
3. Suitable for the production of paper tube inner diameter Ø20-100mm; paper tube thickness 1-8mm;
4. The fixed-length mode of the paper tube is light-controlled fixed-length, which is simple and easy to operate, suitable for novices;
5. The motor of the main engine is Shanghai Qiangsu (7.5kw). This product has strong output power and has adjustable speed function;
6. It adopts electric hoisting and paper loading, and pneumatic diaphragm pump automatically circulates glue, automatically winds and forms, and automatically cuts off, saving labor and reducing labor intensity. It is a paper tube production equipment with a high degree of automation;
Paper Tube Machine Technical parameter
Technical parameter
 Number of paper layers
2-9layers
Paper tube diameter
20-80(mm)
The thickness of the pute
1-5(mm)
 Speed
0-25(m/min)
Main power
7.5KW
Winding head
Two head
Input voltage
380V/220V
Number of operators
1-3
total weight
2800kg
Mandrel
1
Tube belt
1 pieces
Unloading rack
Stainless steel automatic
application tools
1 set
If you also interested in the automatic paper tube making machine, welcome to contact us freely online!!