Description
JYD-JG60D kraft paper tube making machine is mainly used for the production of small diameter and short length paper tubes such as tubes for plastic wrap, tubes for electronic fireworks, tubes for toilet paper, and packaging paper cans.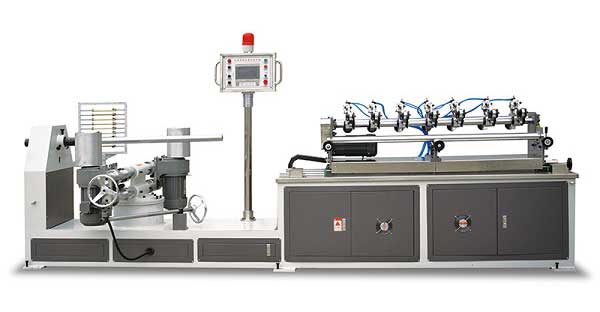 Paper Tube Making Machine Advantages
1. The mold is screwed tightly, and it is easy to replace;
2. The cutting table is equipped with servo synchronous multi-knife cutting, which can complete the production of multiple shorter paper tubes online;
3. JYD-JG60D Two-head Multi-knife CNC paper tube machine small model, small footprint, energy-saving and high-efficiency, and fast production speed.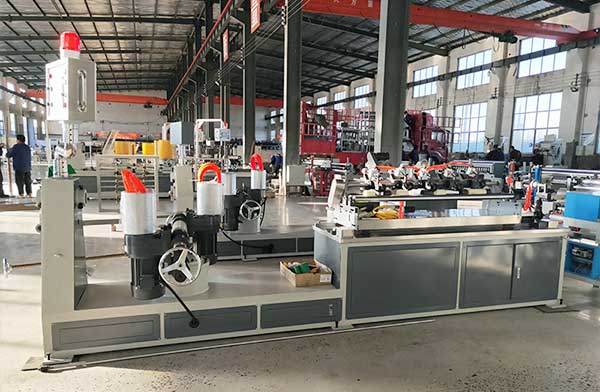 JYD-JG60D Paper Tube Making Machine Specifications
JYD-JG60D Paper Tube Making Machine

 Paper layer
2-7layers
The inner diameter of the paper tube
15-60(mm)
The thickness of the tube
1-5(mm)
Minimum pipe cutting length
90mm
Main power
2*3.7KW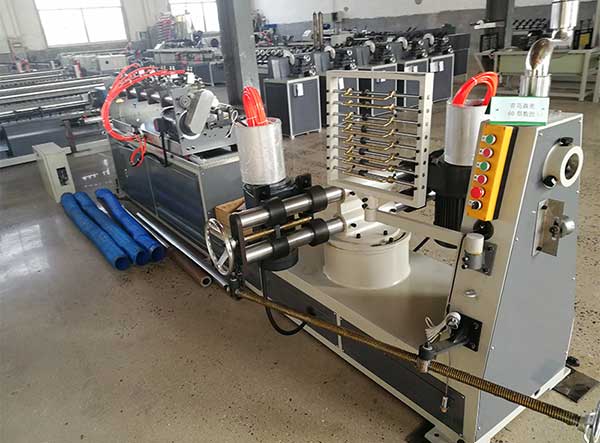 Kraft Paper Tube Making Machine Features
1. The main motor adopts a vector-type high-torque frequency converter for speed regulation.
2. Equipped with a new type of operation panel and large-size color touch screen man-machine interface operation
3. The PLC+servo control system is adopted to improve the cutting response speed, and the cutting length control is more accurate than before.
4. The kraft paper tube making machine is made of thick and heavy-duty steel plates which are welded after CNC cutting. The frame is stable and not easily deformed, and the vibration is small.
Here is the fully automatic paper tube making machine youtube video working process in our factory for your reference!!
If you also interested in the kraft paper tube making machine, welcome to contact us freely to get 100% free quotation online!!