Description
The automatic paper tube grinding polishing machine with slotting main function is to grind and slot the head of the spinning paper tube so as to better fit the yarn passing through the paper tube in the spinning process. After slotting, the yarn can pass through the side or bottom of the tube, making the spinning process smoother and more efficient. JYD-MK3080 automatic paper tube grinding head slotting machine is suitable for spinning paper tube elbows with an inner diameter of 30-80mm, a thickness of 2-5mm, and a length of 130-300mm.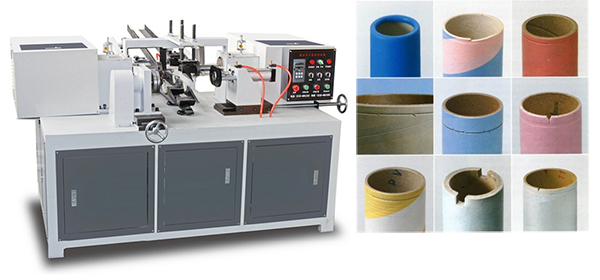 Textile Paper Tube Grinding Machine Features
1. PLC control, man-machine interface operation;
2. JYD-MK3080 Automatic paper tube grinding head slotting machine feeding and feeding are fully automatic;
3. The rotary fan-shaped circular knife opens the tail wire groove, and the blade can be easily replaced according to the shape of the different tail wire grooves;
4. The grinding tube and slotting are integrated into one double station to work at the same time, which can improve the work efficiency by nearly double compared with the single machine;
JYD-MK3080 Automatic Paper tube Grinding Machine Parameter
Technical parameter
Paper tube  diameter
Φ40-100(mm)
Paper tube thickness
3-10(mm)
Bend length
100-300(mm)
Feeding method
Automatic
Total power
2.2kw*2+3.0kw+0.75kw
Here is the paper tube grinding machien youtube vuddeo working process in our factory for your reference!!
Paper Tube Polishing Machine Advantages
Using advanced automation technology, it can efficiently complete grinding and slotting tasks;
With a simple and easy-to-use operation interface and humanized design, the operator can easily master the operation skills;
Equipped with high-precision grinding head and slotting cutter to ensure that each paper tube head can be processed accurately;
With an intelligent control system, it can automatically adjust the grinding and slotting parameters to suit paper tubes of different sizes and materials;
3080 automatic paper tube grinding head slotting machine has reliable performance and stable operation, and can work continuously for a long time without failure;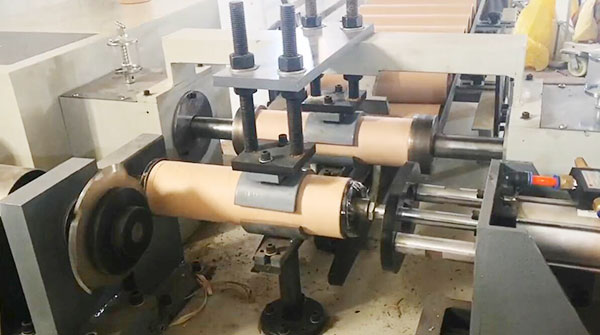 This paper tube polishing machine is widely used in the paper tube processing industry, especially for paper product manufacturers and packaging industries. It can improve production efficiency, reduce labor costs, and provide high-quality processing results. Whether it is to produce large quantities of standard paper tubes or to customize paper tubes with special specifications, 3080 automatic paper tube grinding head slotting machine can meet various needs.
Automatic paper tube grinding machine is an advanced equipment with efficient, precise and reliable processing capabilities. It plays an important role in the paper tube processing industry, bringing great convenience and benefits to paper product manufacturers and packaging industries. It is believed that with the continuous advancement of technology, this machine will continue to grow and develop in the future, and bring more innovations and breakthroughs to the paper tube industry.