Description
1. This can capping machine applies to all kinds of Aluminum cans, including PE plastic cans with metal or aluminum caps.
2. The can capping machine is suitable for alcohol, the chemical industry,  medicine, and cosmetics.
3. The can capping machine has the function of sealing and making the screw thread.
4. JYD-TDFJ160 Semi-automatic desktop type paper can sealing machine (without can turning) manufactures down to the cap top tightly by the energy of the motor, completing the cap lock together with the locking.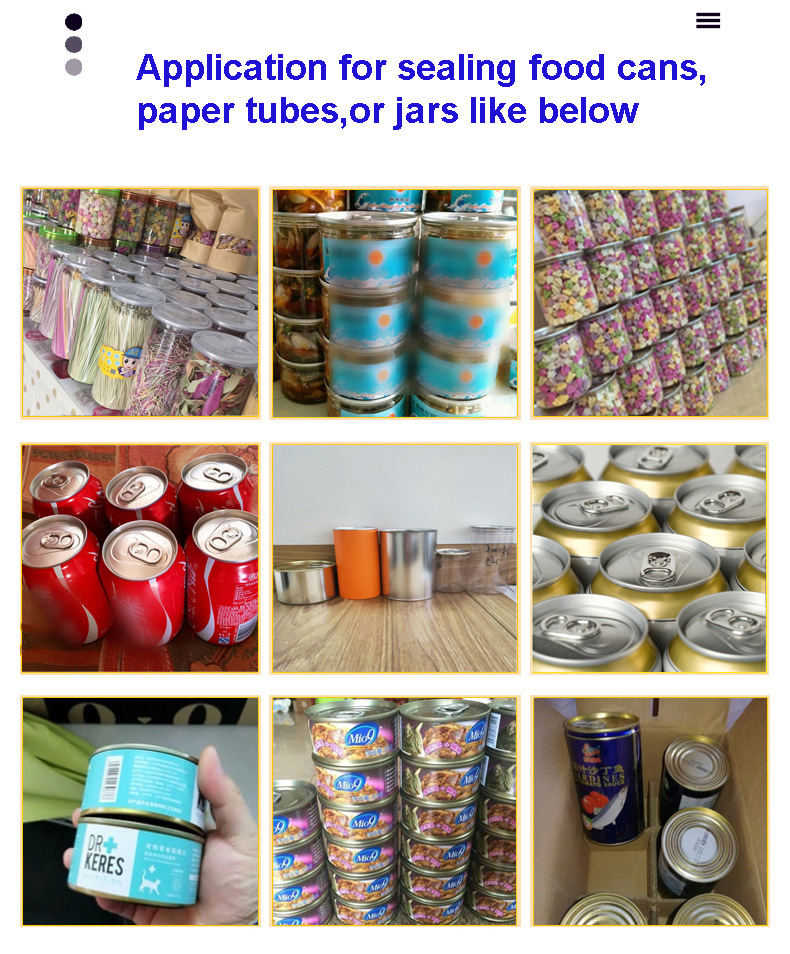 Parameter of JYD-TDFJ160 Semi-automatic desktop type paper can sealing machine (without can turning)
Model: JYD-GT4B3T
Production capacity: 18 to 25pcs/min
Power rate: 370 w
Body materials: stainless steel
Sealing diameter: 35-150 – mm
Sealing height: 39-220 – mm
Machine size: 390 x740x950mm
Weight: 72 kg
Feature: it can finish sealing without turning cans