Description
1. Paper Winding Unit
| | | | |
| --- | --- | --- | --- |
| Dimension | 6200x2200x1400mm | Pneumatic components |  AirTAC |
|  Power | 12.63KW | photoelectric |  Omron |
| Speed | 30-60pcs/min | |  Xinling |
| Platform materials | Front platform SS50mm |  Sliding table | Tengqi |
|   | Back platform SS25mm | reducer | Newstar |
| Frame materials | 50×100 |  Triangle belt | SANLUX |
|   | 100×100 |  Casting | 250# Gray iron |
| PLC | Delta |  Big shaft |  Linear hard optical axis |
| Servo Controller | Delta | Electrical appliances | CHINT |
| servo motor | Delta | Production specifications | 3°4°5°9° |
| Interface | Delta | Voltage | 380V 50HZ/60HZ |
| Motor | Rongcheng Huali | vacuum cleaner | Vacuum cleaner for dust |
| Deceleration motor | Zhongda Dianji | Glue pump | diaphragm pump |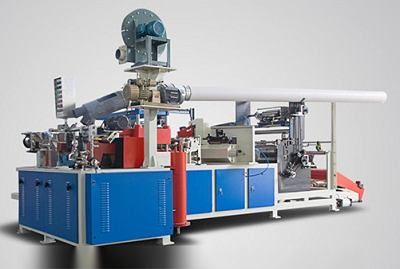 2. Drying Equipment
| | |
| --- | --- |
| Dimension | 7600x1200x3200mm |
|   | Customized |
| Whole machine drive | 1.7KW |
| Electric heating power | 31.6KW |
|   | Customers can customize steam and coal as a heat source |
|  Speed | 30-60pcs/min |
|  Chain | 50.8 double pitch, one-inch heavy chain |
|  Control System | Shared cabinet control with a host |
|  Big frame | No. 8 national standard channel steel |
|  Main Frame | 160×80 national standard rectangular tube |
|  Warming | National standard fireproof, glass wool board |
|  Deceleration Motor | Zhongda Dianji |
JYDBT-01 Paper cone making machine based on many years of production experience, the most ideal drying equipment is specially made by adopting the best of hundreds of companies. The heat source can be equipped in various forms such as electric drying, coal drying, and steam drying.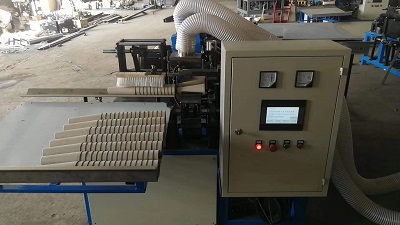 3. JYDBT-01 Paper cone making machine post-sequence finishing parts
In this post-sequence finishing part, the semi-finished paper tube from the drying box is automatically loaded, oiled, held the head, crimping, napped, punched V-shaped port, counted and inserted, etc. to complete the final processing of the paper tube.
Our company's engineers have combined years of production experience and adopted the most advanced international numerical control technology to reach the international forefront in terms of paper tube quality, efficiency, stability, and environmental cleanliness.
| | |
| --- | --- |
|  Dimension | 2500x1500x1400mm |
| Power | 9.4KW |
| Speed | 30-60pcs/min |
| Platform materials | 22 mm steel plate |
| Frame materials | National standard 60×80 rectangular tube |
| PLC | Delta |
| Interface | Delta |
| cylinder | AirTAC |
| Motor | Rongcheng Huali |
| Deceleration Motor | Zhongda Dianji |
| photoelectric | Omron |
| | Xinling |
| Triangle belt | SANLUX |
| Electrical appliances | CHINT |
| Big shaft | The linear hard optical axis |
| Bearing | Haerbin |
| | FK |
| vacuum cleaner | Vacuum cleaner for dust |