Description
JYDJQ-76605 high-speed big paper tube core fine cutting machine is mainly suitable for paper tubes with an inner diameter of 400-500mm and a thickness of 3-30mm. According to the characteristics of this kind of paper tube, the fine-cutting machine adopts two stainless steel rollers to support the paper tube and drive it by friction and rolling. Through the rapid rotation of the two rollers, the rotation of the paper tube is driven, and then the band saw servo motor is used to cut the paper tube.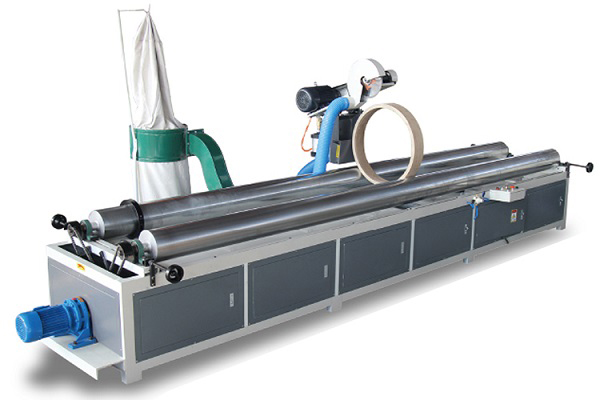 Structure & Function
JYDJQ-76605 big paper tube cutting machine is mainly composed of a band sawing machine, input roller table, output roller table, fixed-length device, hydraulic feeding turning arm, hydraulic feeding turning arm, raw material rack, transition rack, and other equipment.
It can realize the unification of feeding from the paper tube – automatic conveying – automatic length fixing – high-speed cutting – tube output – automatic unloading.
Paper Tube Fine Cutting Machine Technical parameter
Technical parameter
Paper tube diameter
Φ76-305(mm) 300-605mm
The thickness of the tube
3-30(mm)
Cut the pipe length
8000(mm)
The number of sets of cutting knife
1 set (saw blade)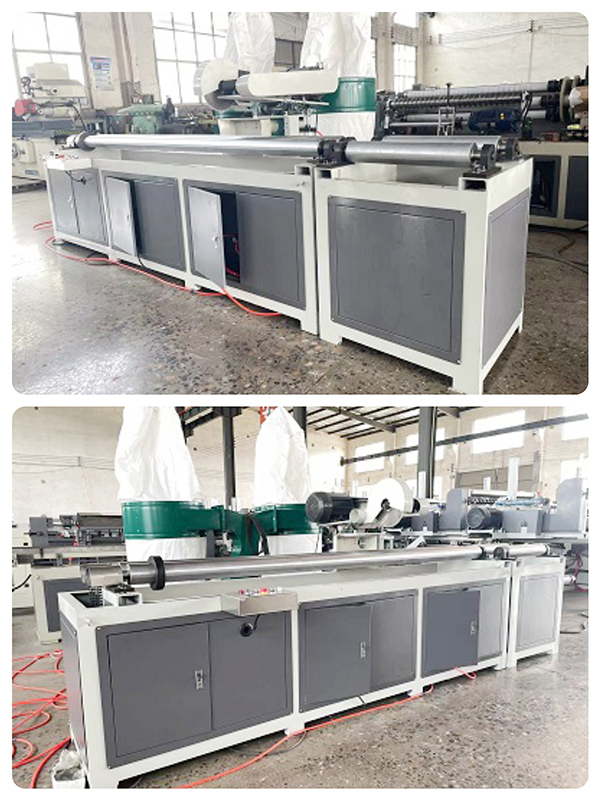 High-Speed Big Paper Tube Fine Cutting Machine Advantages
It greatly improves work efficiency and reduces labor intensity;
It adopts advanced hydraulic system control to ensure smooth and effective sawing;
The cut paper tube is stored on the transition rack, waiting for the processing of the next beveling station;
The band sawing machine adopts a double-column structure to ensure the stability and reliability of the machine tool;
The machine tool's electrical system adopts PLC control so that the performance of the machine tool is fully guaranteed;