Description
PY-950-1200 Fully automatic roll embossing & creasing machine, this equipment is suitable for embossing, creasing, die-cutting all kinds of cigarette boxes, medicine boxes, envelopes, paper cups, paper bowls, gift bags and various paper products. Die-cutting creates the various embossings (embossing) required for high-end paper products.
Roll Punching Machine Application
Roll punching machine is a machine that can cut various shapes of ordinary paper, coated paper, paper cup paper and various carton packaging paper, suitable for printing, packaging, paper cup and other paper product manufacturers.
PY-950-1200 Roll Die Cutting & Creasing & Embossing Machine Parameter
Type
PY-950 ;PY-950P
PY-1200
PY-1300
PY-1450
Production capacity
150-260 times/min(Mechanical speed max 260 times)
Paper Convey Width
970-300mm
1220-300mm
1320-300mm
1470-300mm
Maximum cutting size
950 x540mm;950 x640mm
1200 x640mm
1200 x750mm
1450 x750mm
Total Weight:
9T;  9.5T(heavy duty)
10T
12T
14T
Overall Dimension:
4350 x 2100 x 1850 mm
4350 x 2300 x 1850 mm
4350 x 2300 x 1850 mm
4350 x 2300 x 1850 mm
Suitable Material:
100-800g/m2 white cardboard, PE coated paper, Kraft paper.etc  100-800
Total Power and Air source:
14KW;  0.6Mpa; 0.3m³/min; 380V/50HZ (other voltage can be customized)
Max Roll paper diameter
1800mm
Cut Precision:
± 0.10mm
PY-950-1200 High speed roll die cutting & creasing & embossing machine features
1. Directly coupled servo motor driving with reduced motor, which can speed up to 260 times/min

2. Enhanced machine core to take much more pressure, up to 350T.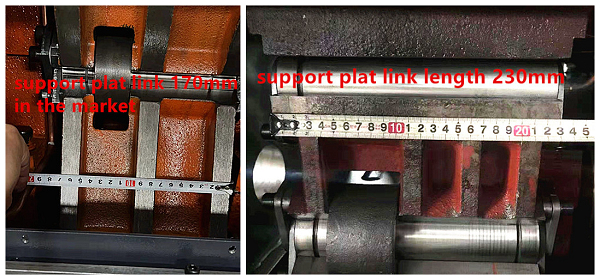 3. Positioning block in the movable platform we add one more positioning block in the movable platform. It makes the pressure of the platform more stable, and endurable.

4. Oil circuit and oil detection system. The outside oil circuit adds a filter to clear the oil and a flow switch to monitor lacking oil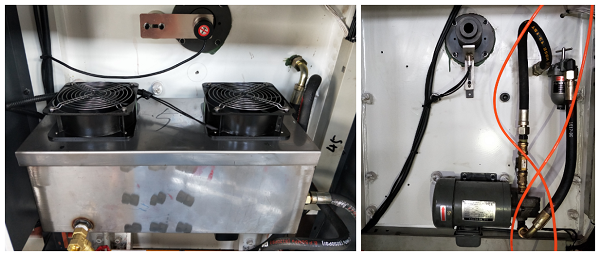 5. Paper-blocked alarm system. The new design adds an alarm system to make the machine stop when paper feeding is blocked.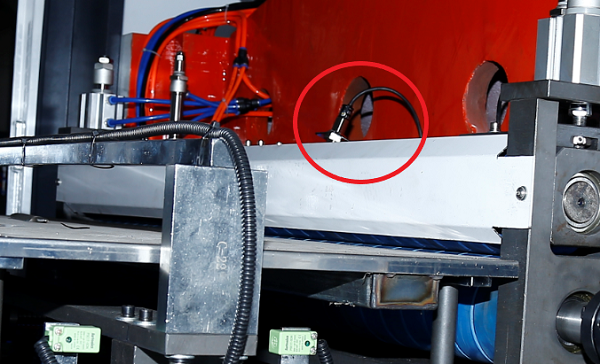 6 Paper feeding balance regulator adds a new type of paper feeding balance regulator to adjust the minor unbalanced situation.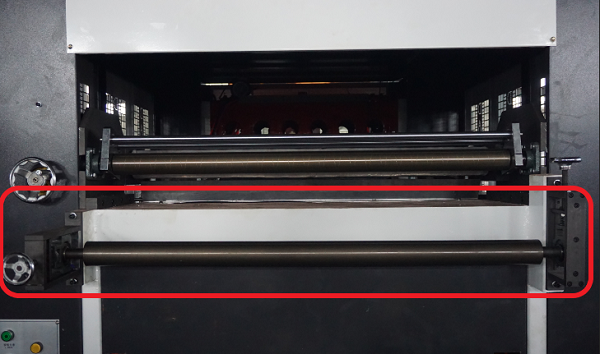 7. Paper roll tension system uses proportional valve control, automatic tension control, and easy operation.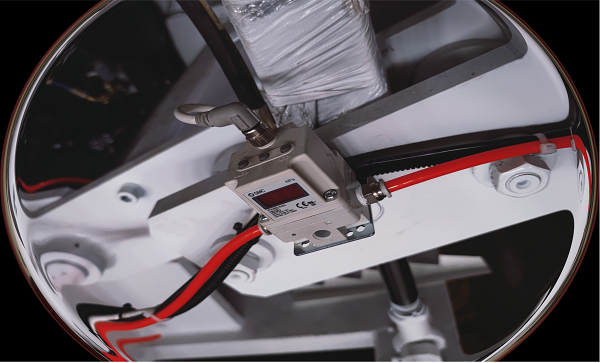 PY-950-1200 Roll Paper Die Cutting Machine Components
| | | |
| --- | --- | --- |
| Motor | Main motor | GONGTAI(CHINA) |
| | Servo motor | INOVANCE |
| | Stepper motor | SOYO(CHINA) |
| | Pressure adjusting motor | MAILI (TAIWAN) |
| Electric elements | Servo driver | INOVANCE |
| | HMI | WEINVIEW(TAIWAN) |
| | PLC | INOVANCE |
| | Frequency converter | |
| | All other electrical parts | SCHNEIDER |
| | Relay | |
| | Bottom | AUTONICS(KOREA) |
| | Encoder | |
| | Photoelectric switch | |
| | photoelectric color mark | PANASONIC(JAPAN) |
| Pneumatic | Main air cylinder | AIRTAC(TAIWAN) |
| | Solenoid valve and other parts | |
| | pneumatic clutch | |
Roll Paper Die Cutting Machine Details
1. Control the feeding, realize the color mark tracking, and accurately die-cut.
2. Reel embossing tape die-cutting, creasing, corrugation, multi-purpose machine.
3. According to the typesetting of the paper, different shapes of blades can be used, and the blades can be locked pneumatically, which is easy to replace.
4. Using professional typesetting technology, fan-shaped paper can save up to 18%, saving labor costs, manufacturing costs, and improving production efficiency.
5. The double-row rubber rollers for paper feeding move synchronously at random, and the wind assists paper feeding at the same time, which improves the paper feeding function.
6. Using German technology, the worm gear and worm structure of the movement, synchronously send oil to all parts of the movement to prolong the service life of the equipment.