Selection of ZW-D paper bowl machine production paper
2023.04.07
Simply put, the ZW-D paper bowl machine is a mechanical device used to make paper bowls. Not only disposable paper bowls can be produced, but also plastic paper bowls, such as instant noodle paper bowls, plastic bowls, milk tea cups, etc. The paper bowl machine process is simple and easy to operate, with high efficiency. Although the paper bowl machine solves the convenience problem for the market, many people have doubts about the safety of the paper bowl.
The paper bowl produced by the ZW-D paper bowl machine is a kind of paper container made of base paper (white cardboard) made of chemical wood pulp through mechanical processing and bonding, and its appearance is bowl-shaped. Waxed paper cups for frozen treats hold ice cream, jam, butter, and more.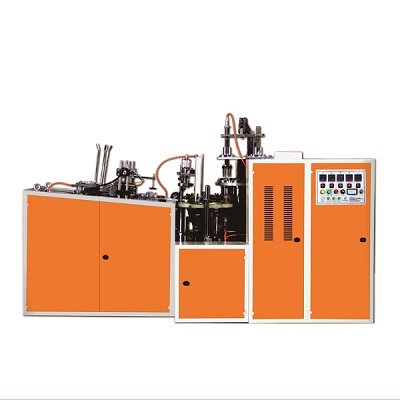 ZW-D paper bowl machine the choice of paper size is based on the size of the paper bowl. Generally speaking, paper bowl machines use 150-200 grams of paper, but some places also use 135 grams of paper. Different regions also have a certain impact on the choice of paper.
Therefore, the selection of paper for a paper bowl machine should be based on the size of the paper bowl produced, the load-bearing capacity of the paper bowl, and other factors.
For example for common breakfast bowls, catering paper bowls, and other lightweight paper bowl containers, the paper selection of the paper bowl machine is between 200g-250g, of course, there are also breakfast bowls produced with 170g of paper.
Another example: the barreled instant noodle paper bowl we see now is composed of an inner layer and an outer layer, the inner layer is the paper bowl, and the outer layer is the outer layer of the paper bowl. The inner paper bowl is made of 280g-350 paper, and the outer cover of the paper bowl is also made on a paper bowl machine, using gray-bottomed whiteboard paper.
The choice of paper produced by the ZW-D paper bowl machine still needs to choose the appropriate paper according to the type of paper bowl specified by the customer.