Tips for improving the performance of the TSJG-200 model paper tube machine
2023.01.03
Paper tube machinery contains a number of equipment, which not only have a wide range of categories but also have a wide range of applications, covering industries such as agriculture, textiles, construction, medicine, cosmetics, and food packaging. The paper tube machines we usually refer to include not only fully automatic bendable paper straw forming machines, paper straw machines, etc. related to paper tube production, but also slitting and rewinding machines, paper straw oblique cutting machines, and paper straw drying machines. Dryer and other related hundreds of sets of equipment.
​​
Due to its excellent performance and good adaptability, the use of paper tube machines is not only more and more extensive, but also more abundant. For example, this equipment can be used to process various chemical fiber industry pipes, various protective film products in the film industry, printing industry pipes, paper industry pipes, as well as PU leather, real leather, carpet leather, etc. in the leather industry product.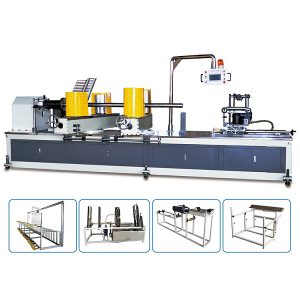 Tips for improving the performance of the TSJG-200 model paper tube machine
In order to further improve the performance indicators of paper tube machinery, we can also achieve the purpose of energy saving through different measures. The following is an example of a TSJG-200 model paper tube machine.
For example, a dedicated frequency converter can be added, which can not only maintain stable operation but also save power. Or the protection function can be strengthened, such as the use of all-around detection and protection function, which can improve the safety performance on the one hand, and achieve the purpose of energy saving on the other hand.
​​
Of course, we can also add corresponding acceleration, deceleration, and other protection functions to the TSJG-200 model paper tube machine, which also helps to improve its performance. In addition, the performance of the motor can be improved with the automatic identification of dynamic parameters, thereby ensuring the stability and accuracy of the system.
​​
In addition to the above measures, other methods can also be used to achieve energy-saving effects. For example, it can enrich the input and output interfaces and control methods of the paper tube machine, or strengthen the quality management of each component to improve the overall stability of the equipment.