Description
The semi-automatic paper tube fine-cutting machine has a flat and smooth cut end surface, with 8 knives as standard, and multiple blades can be installed and adjusted at your will. High, low energy consumption, saving production costs. The paper tube cutting machine is suitable for fine-cutting paper tubes with an inner diameter of 30-100mm, a thickness of 1-6mm, and a length of 1500mm. (8 sets of knives are standard).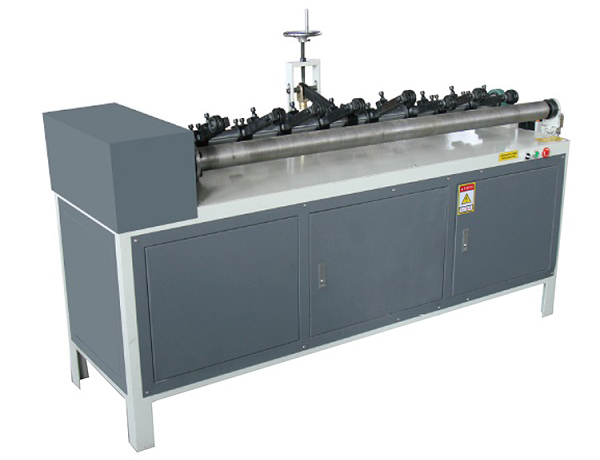 Paper Tube Cutting Machine Advantages
With a high production rate and long service life, it is a more practical pipe-cutting equipment among pipe-cutting machines;
There is no error in the length of the pipe cutting, the verticality of the pipe cutting surface is high, and the cutting surface is smooth;
The tube cutting speed can be adjusted according to the demand, and the tube cutting speed and thickness are changed by the adjustment of the length of the paper tube;
Knife linkage pipe cutting device, the whole machine operates in linkage, multi-blades can be added and adjusted at will, the knives are easy to install, and blades are optional;
Here is the paper tube cutting machine youtube video working process in our factory for your reference!!
Paper Tube Fine Cutting Machine Parameter
Technical parameter
Paper tube diameter
Φ30-100(mm)
Paper tube thickness
1-6(mm)
Length of the cut pipe
70-1500(mm)
Cutter number
8 groups (standard)
Working air pressure
0.6MPa
Control mode
Button click
Main motor power
1.5KW
Number of operators
1
Paper Tube Cutting Machine Advantages
The thickened fuselage is more stable
The thickened fuselage, stable operation, better quality, and better quality;
Precisely cut smooth cut surface
Pneumatic knife table with smooth cut and no burr, high-precision blade with long service life;
Pneumatic Chuck Custom Spindle
Convenient and fast operation, high stability and error-free operation, and the inner diameter of the spindle can be customized;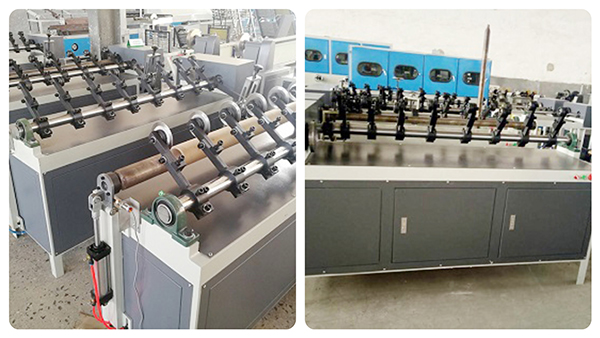 The paper tube fine-cutting machine is semi-automatic, after the paper tube cutted by the knives, it needs the workers to remove the short paper tube from the axis manually. Of course, if you need it, we also have a fully automatic paper tube-cutting machine with multi knives. If you have any problems with paper tube cutting, welcome to contact us freely!!