Description
JYDJQ-W76152A  double shaftless paper fine-cutting machine is an upgraded version of the shaftless paper fine-cutting machine. It does not need the axis of the paper tube to do the fine cutting of the mold, only the chuck and the cutting head, saving the cost of the mold for the customer. Paper tubes of different specifications and sizes can be replaced, and the adjustment and debugging speed is fast. It is used for the fine cutting of shorter paper tubes with an inner diameter of 40-420mm, a thickness of 1.2-15mm, and a length of 5-2000mm (can be customized according to actual needs), which can fully meet Large-scale paper tube processing plants require high-efficiency paper tube precision cutting.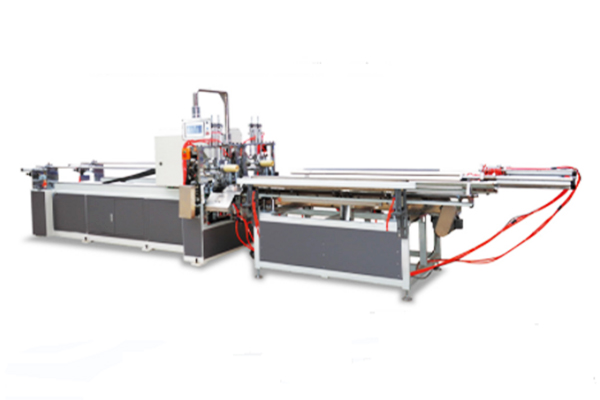 Paper Fine Cutting Machine Parameter
Technical parameter
The inner diameter of the paper tube
Ø40-420mm
Paper tube thickness
1.2-15mm
Cutting length
5-2000mm
Number of cutter groups
1 group
Working air pressure
0.6Mpa
Control method
CNC
Motor power
Main motor 3.0kw/ servo motor 3.0kw+1.5kw
Number of operators
2
Shaftless Paper Fine Cutting Machine Advantages
1. Servo tracking cutting;
2. Automatic servo tracking cutting;
3. Double working stations at the same time automatic tube up and down, automatic fine cutting, higher efficiency;
4. JYDJQ-W76152A Automatic double shaftless paper fine cutting machine adjusts the cutting length of paper tube digitally;
We also have another type of shaftless paper tube fine-cutting machine with 1 operations station, if you don't have too many paper tubes to cut, the shaftless paper tube fine-cutting machine can meet your paper core tube cutting request!!