Working principle of Large thin wall pipe cutting machine
2023.04.18
JYDJQ-76300 Large thin wall pipe cutting machine adopts a high-reliability servo motor control system to complete the function of the traction machine, and the cutting line speed can be adjusted steplessly within the range of 1-150M per minute. The length of the inlet tube is measured with a high-precision rotary encoder, and the measurement accuracy can reach 0.05mm. The control system adopts Siemens PLC programmable control, and it can display and set various information with the powerful 320-240 touch screen. It can conveniently complete the setting and execution of multiple functions such as the running speed of the pipe-cutting machine, the length of the pipe cutting, and the number of pipes to be cut.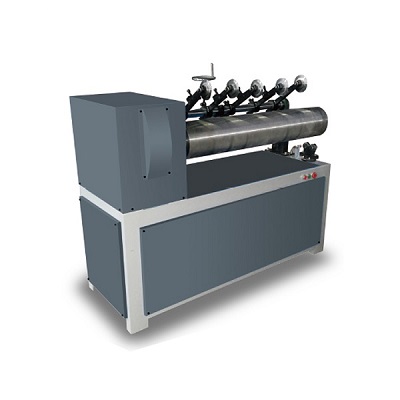 Features of Large thin wall pipe cutting machine
1. Using the planetary cutting principle
2. Easy to carry, especially suitable for on-site installation and use
3. Cold cutting, 100% vertical pipe ends, no burrs, no deformation, meet the requirements of automatic welding
4. JYDJQ-76300 Large thin wall pipe cutting machine special clamping device, suitable for thin wall pipe
5. Double-knife structure, which can not only cut straight pipes but also cut elbows
6. Easy to install and use, with high cutting, and high efficiency.
Working principle of Large thin wall pipe cutting machine
JYDJQ-76300 Large thin wall pipe cutting machine can automatically clamp, feed, feed, size setting, stop at a fixed number, and work metering and other functions. The main circuit of the machine adopts PLC programmable logic controller to work. Automatic feeding, clamping, and cutting system, accurate and fast feeding, can cut 10-50 times per minute. The counter can set the number of cutting times, and it will stop automatically after cutting. Among them, there is no need for manual operation at all, higher mechatronics, and even one person can operate multiple sets, reducing the number of employees. A total counter counts workload records for a day. The total pressure, front, back and pressure can be adjusted steplessly to ensure that the workpiece will not be pinched and deformed. Using a servo pipe cutting machine, the accuracy of the pipe cutting length is guaranteed to be within plus or minus 0.05mm (the error mainly occurs on the steel pipe and the tool) ), glossy edge of the incision.