Description
JYD-U30 paper edge protector-making machine is suitable for the production of U-shaped paper corner protectors with a groove width of 50-150mm, a groove edge height of 30-80mm, and a thickness of 2-8mm. U-shaped corner protectors are mainly used in the production of paper pallets. Compared with V-shaped corner protectors, the advantages of paper U-shaped corner protectors are more obvious. As another deformation of paper corner protectors, the usage of U-shaped corner protectors is also increasing, and more attention is paid to the packaging performance of strong load-bearing such as load-bearing, paper corner protector, and pressure.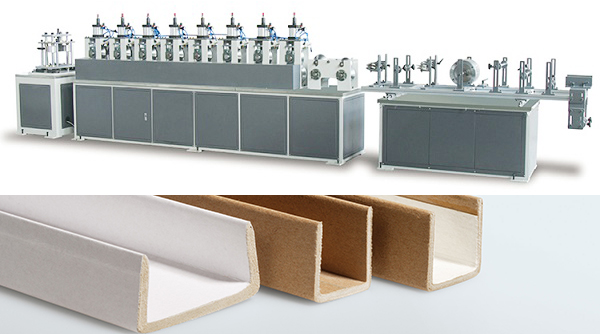 Paper Edge Protector Making Machine Advantages
1. The paper corners are formed accurately and will not stick together;
2. Two-in-one glue application system, more flexible glue volume control;
3. Touch screen and high-power servo system man-machine interface to ensure accuracy and life;
4. JYD-U30 CNC paper corner protector has an automatic alarm and fault prompt, making maintenance more convenient;
JYD-U30 CNC Paper Angle Protector Machine Parameter
Technical parameter
Paper corner specification
Wide20-100mm

Long50-9000mm

Thick2-8mm

Production speed
0-10m/min(Corner length50-100mm)

0-40m/min(corner length greater than 1500mm)

Monitor rate
7.5kw+4.3kw
Control method
Frequency
Cutting method
Servo automatic tracking cutting
Host weight
2960kg
Here is the U shape paper edge protector machine working process in our factory for your reference!!
Paper Edge Protector Machine Features
1. The combined glue rack can adapt to the needs of different customers (single or double-sided glue can be used);
2. Adopt eight sets of corner protection rollers, four sets of flat rollers, four sets of paper groove rollers, pneumatic lifting, and adjustable pressure;
3. The pressing position and pressing force of the forming wheel can be adjusted accurately, and different products can be produced without changing the mold;
4. PLC controller is adopted, which has high production efficiency and precise cutting. If customers have higher requirements, they can choose an international advanced flying shear system for cutting, which has higher efficiency.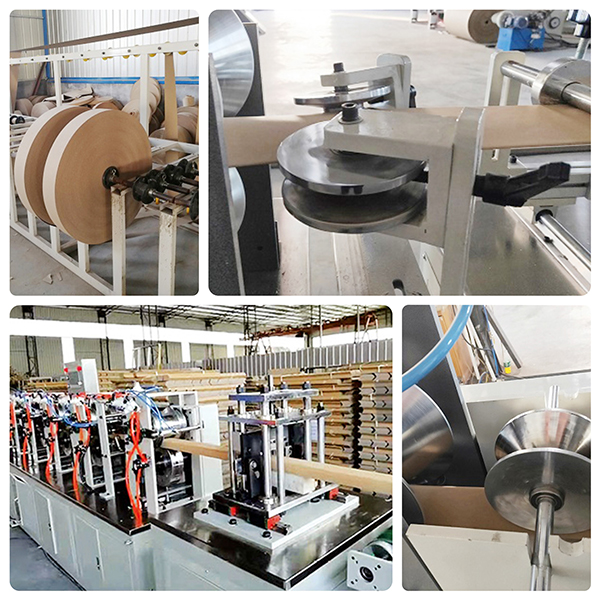 If you need to make L/V paper corner protectors, or L/V paper corner protectors with notches (90-degree notch, 90-degree buckle notch), we also have single-use L/V paper corner protectors machines, and the L/V type paper corner protector machine with notch can be added with notch (punching or ring) function on the paper corner protector making line. Any questions about the corner protector, please feel free to leave a message with us online!!