Description
JYDFQ-1600A paper slitting rewinding machine is suitable for slitting and rewinding all kinds of jumbo roll paper such as kraft paper, bobbin paper, tea board paper, straw board paper, printed paper, and coated paper.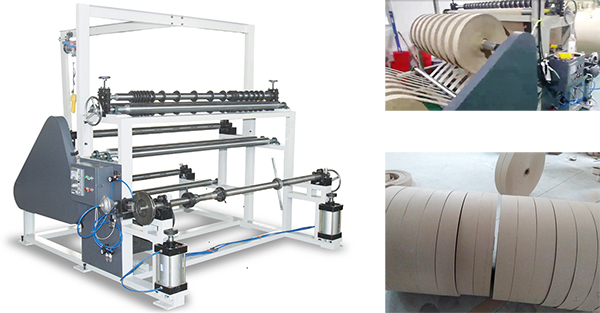 Jambo Roll Paper Slitter Rewinder Component Parts
1. Electronic control part
Used to control host status.
2. Base Paper Part
Base paper for clamping which needs to be sliced.
3. Partitioning
It is used to cut the base paper according to the required size.
4. Lifting part (selection)
It is used to separate the sliced strip from the main machine by lifting and unloading the reel.
5. Rewinding section
JYDFQ-1600A Jumbo paper roll slitter rewinder machine rewinding section used for rewinding sliced paper into separate rolls.
Here is our paper slitting machine youtube video working process in our factory for your reference!!
JYDFQ-1600A Paper Roll Rewinding Machine Technical Parameter
Technical parameter
Width of the base paper
1600(mm)
Base paper diameter
1200(mm)
Winding diameter
800(mm)
Main power
5.5KW
JYDFQ-1600A Jambo Roll Paper Slitter Rewinder Features
1. The feeding method of the base paper is pneumatic lifting. This paper-loading method saves labor and is simple and easy to operate.
2. This model is suitable for slitting and rewinding of base paper with a diameter of 1200mm, a width of 1600mm, and a gram weight of 80-600g.
3. The cutting width of this model is more than 30mm (different numbers of knives can be reasonably equipped according to the different needs of customers)
4. The braking method is pneumatic braking. The brake pressure can be quickly adjusted according to the size of the paper roll so that the winding can reach the same tightness.
5. JYDFQ-1600A Jumbo roll paper slitter rewinder machine The main motor is a 5.5kw force magnetic speed regulating motor. The slitting speed can be adjusted according to different quality papers.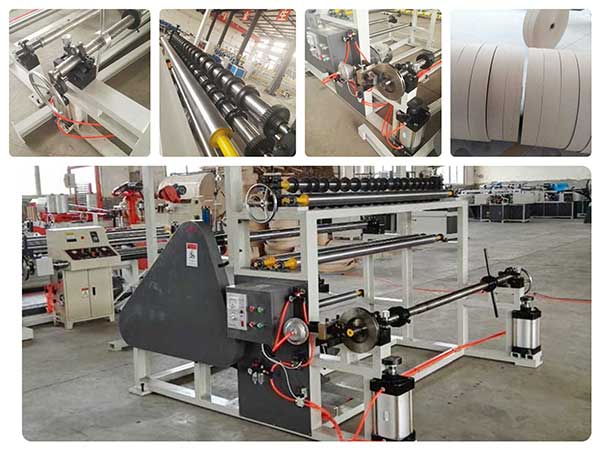 6. The main executive components of the main engine are Chint products; the cylinder components are Tianao products, which are old-fashioned in my country, with the characteristics of durability and high practical value.
7. The unloading method after the winding is completed adopts the method of electric hoisting. The slitted base paper can be hung down as a whole, completely getting rid of the manual lifting and moving operation, which is convenient for operation and saves labor and time.
8. The winding method of the paper is inflatable and outwardly retracting. The air-expansion shaft delivery completely avoids the separation of the conventional paper reel and the shaft. At the same time, the double-air expansion shaft delivery also avoids the overlapping of the paper strips due to the partial weight of the base paper.
If you want to start your paper business the paper slitting machine is just a start, we can also support you with the paper tube-making machine, paper tube-cutting machine, etc. If you have any requests of the paper processing, welcome to contact us freely!!