Description
Industrial sewing thread paper tube making machine is mainly suitable for textile, plastic, industrial pipe industries. Such as roll cloth inner core, chemical fiber tube core, air spinning tube core, roll film inner core, various sealing tape inner cores, electrical tape inner cores, masking paper and double-sided adhesive inner cores.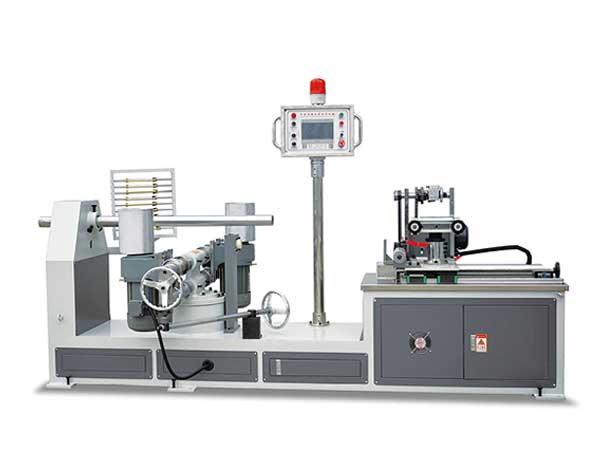 Automatic Paper Tube Cutting Machine Advantages
1. Automatic gluing;
2. Strong practicability and stable performance;
3. Computer PLC control, touch screen man-machine interface operation;
4. Stainless steel rubber basin, poly resin rubber knife, high carbon steel rubber knife;
5.The circular knife actively cuts, the cut is more stable, and the performance is more stable;
6. Automatic cutting and automatic drop tube, automatic speed change and automatic recovery during cutting;
7.The cutting table is equipped with a servo synchronous circular knife for cutting so that the paper tube gap is uniform and the cutting end surface is flat;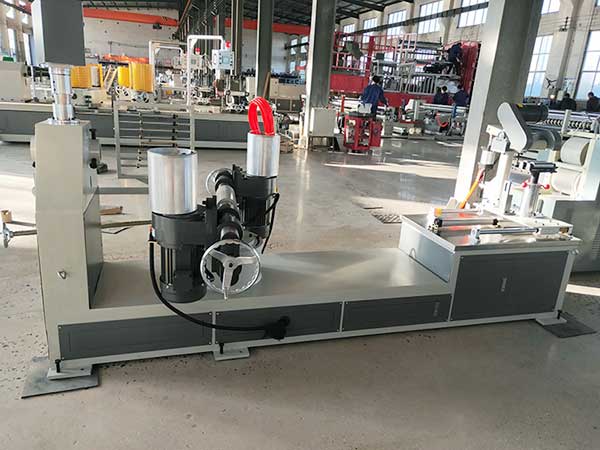 Paper Tube Making Machine Features 
1. According to different paper tubes, the reeling speed is between 0-25(m/min).
2. It is suitable for the production of the paper tube with an inner diameter of Ø15-60mm; a paper tube thickness of 2-5mm.
3. The fixed-length mode of the paper tube is light-controlled fixed-length, which is simple and easy to operate, and suitable for novice operation.
4. The paper tube making machine main transmission adopts full oil bath gear reduction with hard tooth surface, low noise, low heat generation, high speed and high torque.
5. The second head with an independent drive occupies a small area and reduces the space. It is the best configuration for the production of paper tubes with small diameters.
6. This paper tube making machine is a gear reduction motor, which replaces the traditional cycloid motor. It has the characteristics of low noise, strong power, and low failure rate.
7. The synchronization of the cutting table is a mechanical pneumatic type. The counterweight device of the cutting table can be adjusted according to the diameter and thickness of the paper tube. The return of the cutting table is completed by pneumatic.
8. The lifting and lowering of the cutting knife are completed by pneumatic; the speed of the knife rising and falling is controlled by adjusting the shut-off valve on the cylinder. This adjustment method is extremely simple.
Here is the paper core making machine youtube video testing in our factory for your reference!!
Sewing Thread Paper Tube Making Machine Specifications
Technical parameter
 Paper layer
2-7layers
Inner diameter
15-75(mm)
 Thickness
1-5(mm)
 Speed
0-45(m/min)
Fixed length mode
Numerical control (light control)
Winding head
Two head
Cutting method
Circular knife CNC automatic
Gluing method
Double-sided glue
Way to control
Frequency
Input voltage
380V/220V
Number of operators
1-3
Total weight
1700kg
If you also interested in the paper roll making machine, welcome to contact us freely to get 100% free quotation online!!